How to open Link Form using Macro
Picture below is a Customer datasheet form. We can assign a link to the Customer_ID field to open a Customer form by using Macro to link between the Customer_ID on both form.




Step 1 assign a field to click in order to open a link form

Step 2 open a design view for your form. Select field you want to click and open a linked form then click on three (…) button under the On Click Event. In this example, I click the Customer_ID field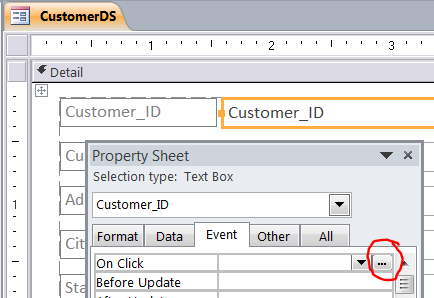 Step 3 Select Macro Builder then click OK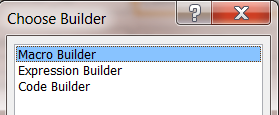 Step 4  Set temp ID and open Customer form that has Customer_ID matching with Temp ID as shown in the Macro below:
Step 5   Select Customer_ID field under the form design view and change Is Hyperlink format to "Yes"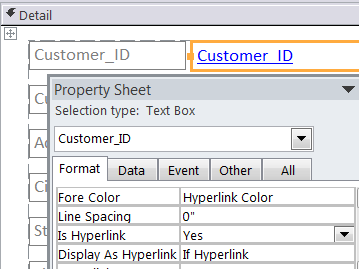 Completed: on Datasheet form, the Customer_ID field will display as a linked field with blue color and underline on Customer ID. A Customer form with Customer_ID = 5 will open after a Customer_ID 5 on a Customer datasheet is clicked shown in picture below.